Enhance Your Look with Powder Brows.
Unlike other techniques such as microblading or combination brows a powder brow (also known as an Ombre brow or Brow Shading) has no hair strokes and is done entirely with PMU machine.
A single needle tattoo is used to implants small dots of pigment below the epidermis and very top layer of dermis to create soft airbrushed powder look.  With this popular technique we are able to control the density of pigment by adding more or less layers on top of each other until the desired amount of saturation is achieved.  Powder brows can be completely customized to fit the clients preferences. This style is suitable for any skin type.
Like Microblading and Combo styles, a powder brow is semi-permanent and will fade over time. However, this style typically lasts the longest, creates the least amount of trauma, and fades more evenly over time!
Powder brows may look intense at first, but the results heal to a soft, powdery finish. If you fill in your brows every day and want the least amount of maintenance, book your powder brow appointment today!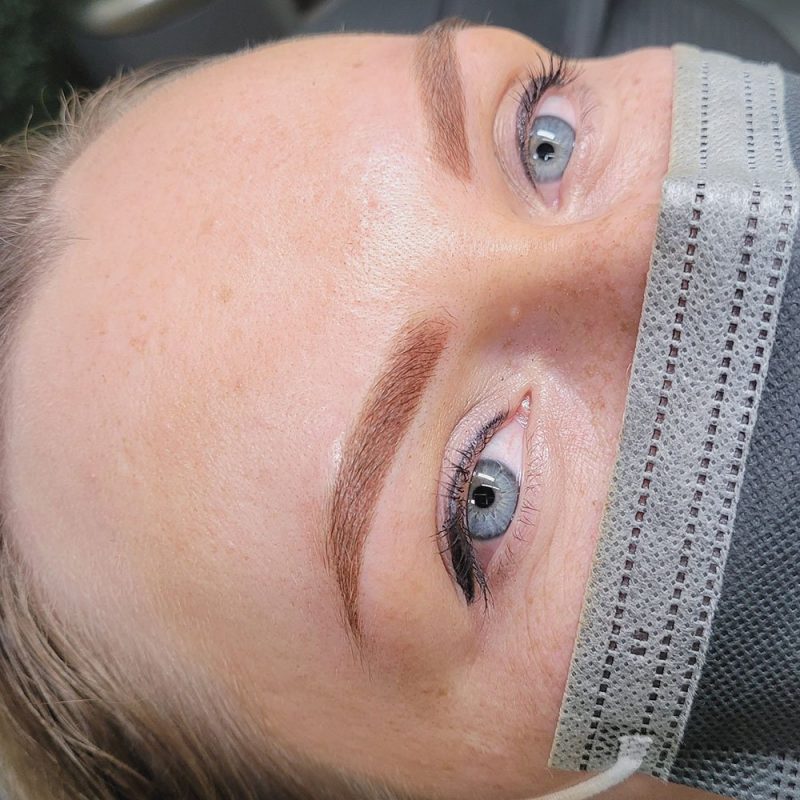 There are many different techniques to get custom and beautifully shaped eyebrows. Powder brows are a popular choice, especially for those who are looking for softer and more natural results.
At Ayna Beauty Studio, our permanent make-up clinic staff will help you regain your confidence and illuminate your facial features with precise and delicate refining. We know and appreciate that each of our customers has their own skin tone, brow shape, and unique facial features. Our job is to bring out the sassiness and confidence with our customized procedures.
The Benefits of Having Powder Brows
There are numerous benefits for going with a powder brow treatment for your customized eyebrow. Similar to microblading, powder brow is a type of eyebrow tattoo treatment. And while microblading is done to resemble tiny hair strands, powder brows soften the eyebrow the way an applied powder makeup would. Both treatments are semi-permanent, in that they last only couple of years.
With powder brows, there are several benefits:
Lasts 1 to 2 years
We can control density
Less trauma for the skin
Good for all skin types
Less possible scaring
Gives your brows a soft appeal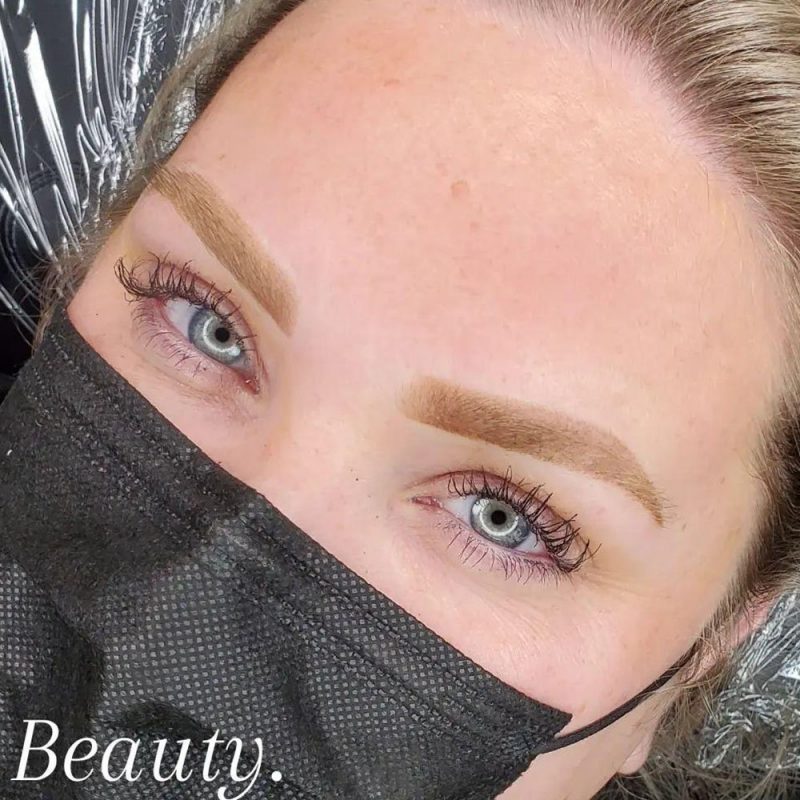 Call us to book your free, no obligation consultation to see which brow technique is right for your skin type, life style and desired look.
Come In For a Powder Brow Consultation Today
At Ayna Beauty, our permanent makeup clinic exists to bring out the best qualities of your beautiful facial features. Before you schedule an appointment, read our FAQ and Policies pages. Once you've gone over the information, you can book an appointment and pay a deposit of $100 for a 2-hour process. We also provide eyebrow tattoos in Ridgefield, Salmon Creek, and Camas.
---
POWDER BROWS are not recommended for clients who are or have any of the following:
Pregnant or Nursing
Metabolic disorder
Undergoing cancer procedures (consult with your doctor)
Viral infections (diseases)
Had an organ transplant
Epilepsy
Sick with a cold or flu like virus
Used acne medication in the past 6 months